Summer Challenge 2020
Our Summer Challenge 2020 "SC2020" is a fun event organised by the EI DX Group, open to ham radio operators worldwide over the 2020 summer months. Make contact on the HF / VHF Bands, earning points for each unique DXCC, Zone, Irish County and EI DX Group participating member.
3 categories – EI/GI – Europe – Rest of World 

DX-Féile 2020 details to be announced soon……………….
This successful event has been run by the EI DX Group since 2017 on inis Mór island IOTA Ref# EU-006. The event is focused on all activities DX related and has been honored with some of the most renowned guest speakers in the DX community over the years. 
The event is a social one where you can meet up with old acquaintances, sit in a presentation from some of the most experienced operators or chill out over a pint and swap stories.
For those who like to explore, the island is a unique location with walking / cycling trails, tours and medieval sites. This can be a very relaxing weekend away from the big city noise and even offer you the opportunity to bring the XYL shopping for an Aran Sweater. 
Please support.
Your donation will go towards future DXpedition costs.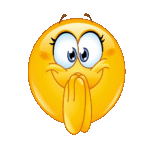 All members of our DXpedition trips pay their own expenses. Where we can we look for assistance to cover the shipping costs of necessary equipment and QSL card printing. 
We are proud of what we have achieved on a small budget; in terms of travel, DXCC activated and contacts made.